BSACF General Endowment Fund
Enhancing Lives through the Generosity of Others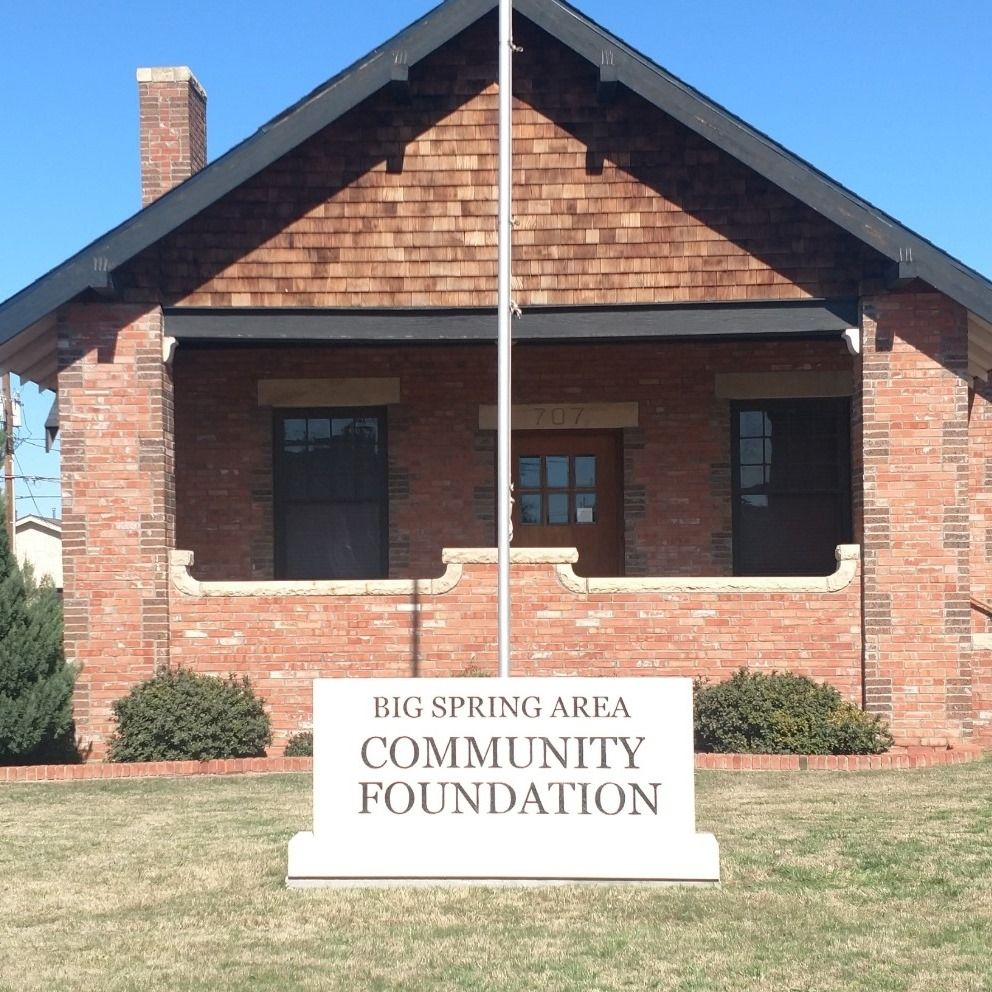 Donations to the Big Spring Area Community Foundation not designated for one of the Foundation's 29 purpose-specific funds are allocated to the General Endowment. The Foundation's Board of Trustees is at liberty to use earnings from the General Endowment to award grants to Big Spring area non-profit organizations and governmental entities or scholarships to area students. In 2022, the Foundation's Board of Trustees awarded discretionary grants totaling $359,000.00. Area grant recipients included the following organizations:
The Big Spring Y Kids Academy
Howard County Fair Association & Big Spring Cowboy Reunion & Rodeo
Howard County Resource Center
Howard County Volunteer Fire Department
Northside Movement
Big Spring Symphony Association
Crossroads Young Marines
Disabled America Veterans - Chapter 47
Emergency Services Chaplain Corps
Food 2 Kids
Hangar 25 Museum
Heritage Museum of Big Spring
HOPE Foundation
Howard College
Salvation Army & Boys and Girls Club
Southwest College for the Deaf
Victim Services
In addition to the grants awarded in 2023, the Big Spring Area Community Foundation also awarded $70,000 in scholarship funds to 28 area high school seniors.